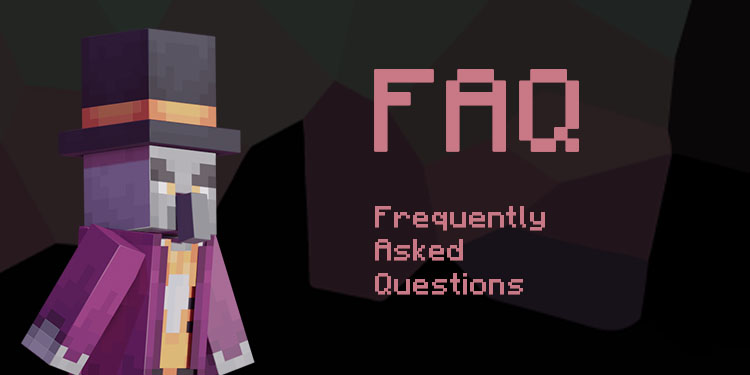 If you have a question about–or otherwise need help with–a Modding Legacy mod, please read the entirety of this page depending on what mod you need help with.
General Info and Support
All Modding Legacy mods are written for Forge only. There will be no ports to Fabric! Read more about this on our troubleshoot page regarding Fabric.
We only write mods for Minecraft 1.16.3 and support bug fixes for Minecraft 1.15.2. We do not offer support for older versions (1.14.4 and older). Don't ask. Read more about this on our supported versions troubleshoot page.
We no longer accept requests to port mods. We will continue to maintain the mods we've ported from older versions, as well as original mods we are currently working on.
If you have an issue with the the game crashing or some other obvious error, please include a crash report or log with your question. You can make a secret gist at https://gist.github.com and send the link the #support channel on our Discord server. You can find the link to our Discord server on the main page of this website..
Blue Skies
The source code is closed and will continue to remain that way until further notice. Until then, is only open to active contributors and developers. Because of this, please don't try to ask too much about what's going on in the #updates channel on our Discord server. We know what we are doing.
Dash
The default keybind for Dash is R. You can change it in controls.
The Dash enchantment is incompatible with Depth Strider and Frost Walker. This is non-configurable and is by design.
The Aether/Aether Legacy
We no longer maintain or develop Aether Legacy. We are not responsible for any issues you may have with The Aether, unless it is caused by an addition with Aether: Lost Content. If you desperately need help with The Aether mod, feel free to join The Aether Project Discord Server.