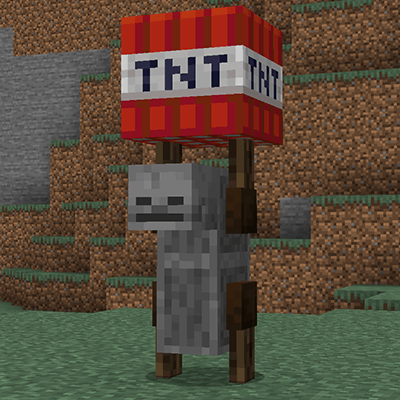 Loading...
---
Authors

---
Loading...
---
Loading...
---
Official Downloads
* Downloading from ML-Archive will take you through AdFocus which will help support us with server costs!
---
---
Information
---
Tags
Mobs
---
💣 What does this mod do?
This mod adds an entity called the TNT Yeeter. You can spawn it with a spawn egg or with the summon command. It's a planned feature to spawn the TNT Yeeter by building the original structure!
The TNT Yeeter attacks player and cows right now. Later on we can add some configuration options to choose what he attacks. Or if anyone has ideas, leave them in the comments!
💥 Features
Adds the TNT Yeeter to the game that YEETs TNT at Players and Cows.
Mob says YEET from different people
Ability to tame the TNT Yeeters and will attack whatever you attack.
Tamed yeeters can "sit", or deactivate them upon right clicking them.