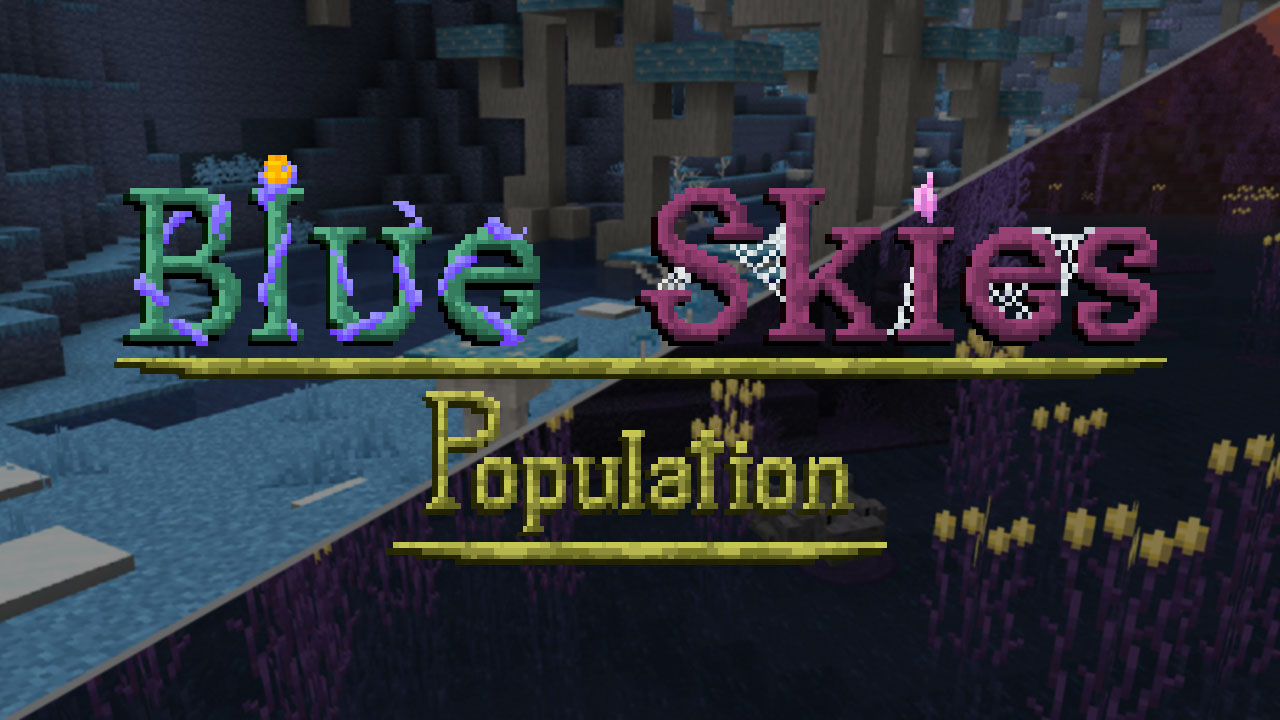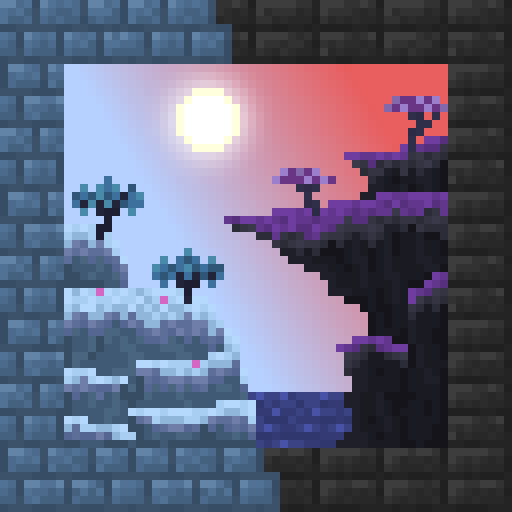 Blue Skies
Released: Nov 5th, 2013
---
Authors
---
License
Modding Legacy License
---
Information
---
Minecraft 1.14.4
blue-skies-1.14.4-1.0.0.jar

release

| 57.26 MB - Jan 8th, 2020
Minecraft 1.12.2
blue-skies-1.12.2-1.1.3.jar

beta

| 30.58 MB - Nov 14th, 2019
---
Tags
Dimensions
Food
Mobs
Ores
---

📢 Before Anything
We have a Discord where you can get help and support with the mod, or even check up on development progress! While playing, we recommend playing with your music on, as this mod contains loads of great music, with more on the way!
If you want to check out development builds, head on over to our Jenkins! Just know that these versions are experimental and could cause issues, so make backups!
We also have a server for the 1.14.4 version planned! Server IP: moddinglegacy.com
📖 Summary
Blue Skies adds two dimensions. The Everbright and the Everdawn. Each dimension has its own theme with the Everbright being lighter and cold while the Everdawn is darker and warm. Along with this, each dimension contains a dungeon featuring one of the current two bosses. The Summoner or the Alchemist, both inspired after Illagers. Many of their loot functionalities are not finished, but that, along with more bosses, will come with time.
🕹️ How To Play
To start off, you need to find a plains, tundra, taiga, or mountain biome. Once found, you may be lucky enough to find the Gatekeeper's house. Not much is known about him at this time, but he will sell you a Zeal Lighter. If you search through his house, you'll find an unlit portal to either the Everbright or the Everdawn in a room that appears to not be used much anymore. Use the Zeal Lighter on the portal, and you'll be on your way!

⚠️ Disclaimer
The mod is currently in not finished, and has some missing content. HOWEVER, this mod is perfectly playable with each dimension being survivable! New features will be added in due time. If you find any bugs, feel free to report them on the issue tracker! As for updating, we plan on only updating the most recent versions of the mod. This means that the 1.12 version will not recieve any further updates. Please update your game.
💼 Modpacks
Unless we say so, go ahead! Make sure to include credit where it is due.
🎶 Music & Sounds
All of the music inside the mod are original pieces inside of the mod. Check out the SoundCloud playlist!
🌐 Translations
If you would like to translate the mod to your language(s), you can do that here and you will be added to this list!
https://moddinglegacy.oneskyapp.com/collaboration/project?id=346007